Today is Sunday, the first day of a new week, and many will be attending churches all over the world. Especially since today has been designated as  "BACK TO CHURCH SUNDAY."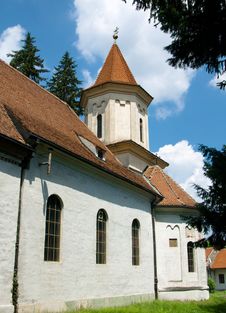 CHALLENGE: as you listen to the sermon, have your bible or e-bible open and follow along. Take notes, write down references for reading and studying later. Don't only read or skim the verse or verses given, read the WHOLE chapter. (after church, of course) Then, if you truly wanna get your spiritual feet wet in the word, read the WHOLE BOOK. 
But, you say, "that sounds like "work" or college level study." Yes, its work. But, if our desire to know the will of God is sincere, the studies will only prove to be blessings. We should take the advice given to Timothy by Paul recorded in Paul's letter-
"Do your best to present yourself to God as one approved, a worker who does not need to be ashamed and who correctly handles the word of truth." (2 Timothy 2:15)
As you study,
ALWAYS
seek to know the
CONTEXT
of the verse in which a sermon is built around. We are to "
test everything
." (I Thess. 5:21) Be like the Bereans and examine scripture as a
whole,
testing what is taught by all. (Acts 17:11)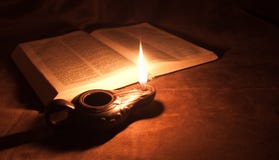 Speaking of examining scripture as a WHOLE- some treat the "Old" and "New" testaments as if they are each standing alone in their messages. This is far from the truth and, I believe, one of the greatest deceptions of the Adversary.  The truth is, the Old Testament should have never been dubbed the "old" to begin with. From that, I believe we are psychologically tricked into thinking the "old" is obsolete. The message of our Messiah and the gospel is woven loudly all throughout the "old" Testament. The mere naming of those scriptures as "old" is a play on words that may cause some to ignore the validity of the "old" Testament. 
Another word of advice- Don't be a buffet-style bible reader! (only reading the Word in segments without reading the entire book or chapter) We would NEVER do that while reading our favorite works of fiction. Why do we read the Bible in  fragments or segments?
Many desire and seek to be on the right path towards understanding God's way for us. They are sincere in their heartfelt desires to find the right way. However, many are also too content to just sit on the pew on Sunday (or whichever day you attend church)  and be passively "filled" without ever questioning the "man of God" delivering the message. They will believe all that's presented from the pulpit without ever requiring and examining the message in light of God's Word.  We should be cautious in only believing a man or women's "words" without holding them up to be validated by the truth of
God's Word
.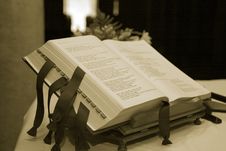 Questioning the words of mankind isn't rebellion or an act of heresy. It's just good common sense given by our Creator. "Cursed is the man who trusts in man and makes flesh his strength, whose heart turns away from the Lord…."
"Blessed is the man who trusts in the Lord…" (read all of Jeremiah 17)
Honesty, we shouldn't even lean heavily on our own knowledge or understanding.
"Trust in the Lord with all your heart, and do not lean on your own understanding. In all your ways acknowledge him, and he will make straight your paths. Be not wise in your own eyes; fear the Lord, and turn away from evil. It will be healing to your flesh and refreshment to your bones." (Proverbs 3:5-8)
"Whoever trusts in his own mind is a fool, but he who walks in wisdom will be delivered." (Proverbs 28:26)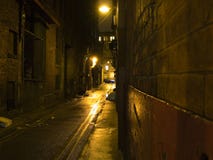 So many people are far too comfortable in the traditions and doctrines of their communities, families, and friends to know and read what the word of God actually says and rightly interpret it using other scripture. Instead they will quickly look up a commentary to match what they're accustomed to or what they WANT to believe.
Jesus' words in Mark 7:8-9- "You have a fine way of rejecting the commandment of God in order to establish your tradition!" 
There are some doctrines and beliefs in modern Christian practice that are based solely on
traditions
of man. Most of us will never seek to know the origin of those practices or measure them with the truth of God's Word. If you haven't done this, I recommend it. Speaking of doctrines of man:
does your church lean more heavily on its bylaws than the Word of God?
Just something to consider. If you're unsure, it would be wise to ask for the church bylaws and see if they align with the scriptures.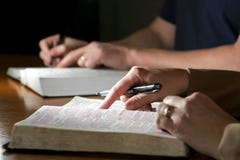 Stepping out of the majority flow and popular traditions is a difficult and lonely path. Yet, Jesus says: "Enter by the narrow gate. For the gate is wide and the way is easy that leads to destruction, and those who enter by it are MANY. For the gate is narrow and the way is HARD that leads to life, and those who find it are FEW." (Matthew 7:13-14) (all caps emphasis is mine)
"Here is what Adonai says: 'Stand at the crossroads and look; ask about the ANCIENT PATHS, "which one is the good way?' Take it, and you will find rest for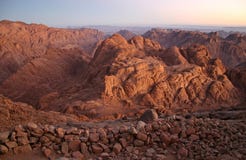 your souls, But they said, "We will not take it.'" (Jer. 6:16) (all caps emphasis mine)
So, you ask, what exactly is the narrow way and what "ancient path" should I be on? What is "the good way?" I recently did an in-depth study on Jeremiah 6:16 and will be sharing my notes in the next post.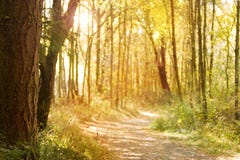 Until then, I pray blessings on your week ahead! Thank you for taking the time and reading my newest post! Please be in prayer for me as I am praying about whether to use a vlog format. I'm going to be honest and say that I really don't want to, but it seems that fewer people read blogs and more are turning to listening to and watching video messages. So, I'm praying about this decision.
(all photos above are from http://www.stockfreeimages.com)